Top Benefits of Process Mining, and why you want to know about it.
What is Process Mining?
Process mining is the latest technology that is transforming businesses as they look to prepare for the future of using data to drive business decisions. The insights uncovered help to improve operations and increase efficiency. Click here to learn more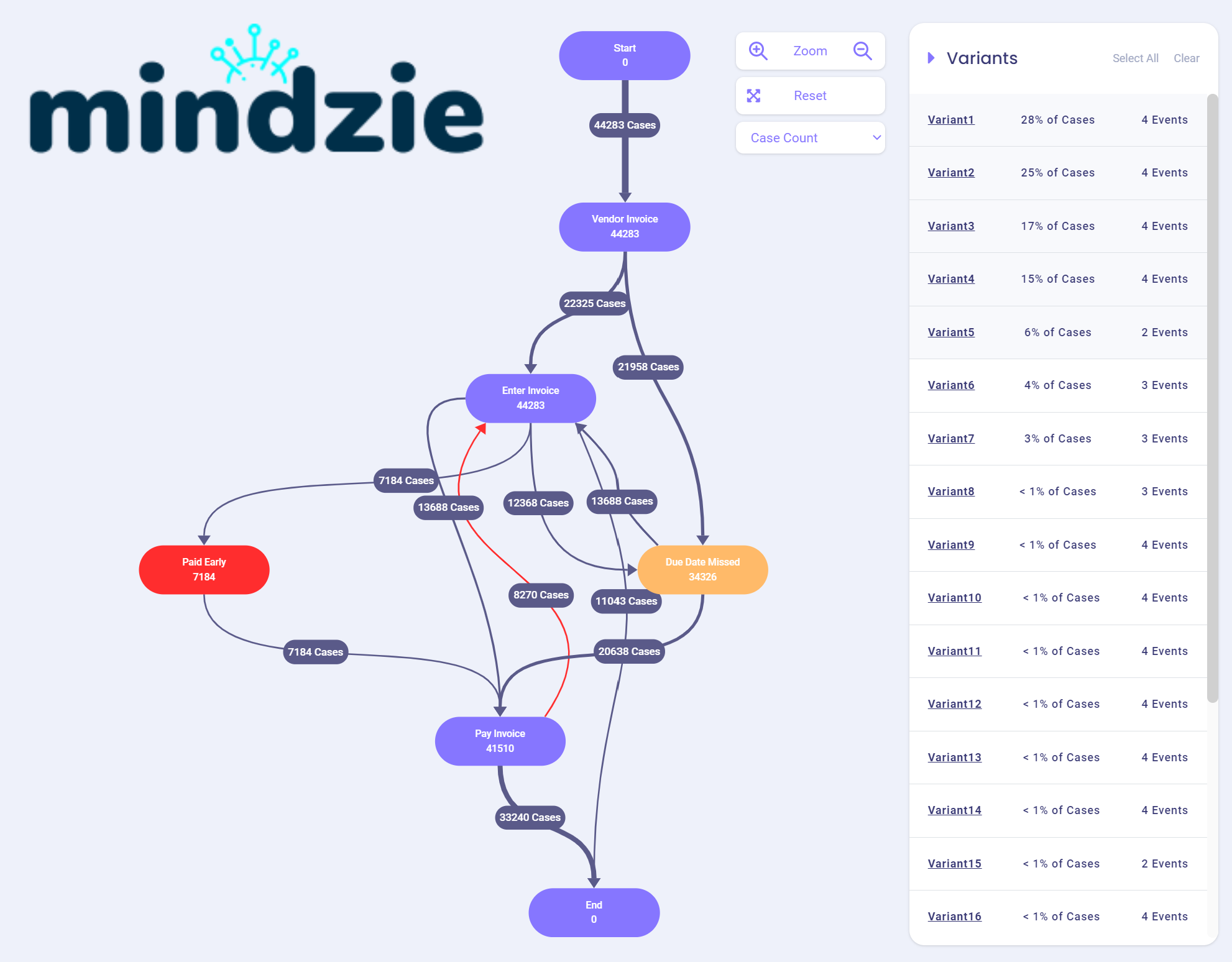 It is a set of techniques that through algorithms and transformation analyze the data that businesses already capture in their ERP, CRM, or other IT systems to present it as a workflow and uncover valuable insight.
Solutions offer an entirely new way to look at your business. Process mining presents your data as not just a set of statistics and KPI's but as a logical workflow of activities, and in doing so provides a new level of clarity into where businesses need to look to remove bottlenecks and increase throughput, aka do more with less.
And it's getting a lot of attention from business leaders, check out Harvard Business Reviews: What Process Mining Is, and Why Companies Should Do It
If you look at the trends, the interest in process mining is growing quickly.

Where did it come from?
Process Mining has been around as a concept for quite some time as was originally started by Wil van der Aalst ("Godfather of Process mining") when he first used the term back in a research paper. That was the start of this new area of data science and the first time it branched away from process science.
Process mining is fundamentality comprised of two parts, the mining of the data (also known as event log creation) and the analysis of the data based on the newly understood events/activities.
However, it is only in recent years that the technology has matured and is now at the forefront of business transformation. With new software tools being developed that were able to help users utilize the power of process mining.
Where are businesses using it?
This technology can be applied to any activity-based set of data captured in what is known as a structured data system (SAP, MS Dynamics, Oracle, NetSuite, workday, salesforce, etc.). Most commonly it is applied to improve operations and business processes in areas such as:
– Finance and spend management
– Procurement software
– Sales
– Customer Support/Ticket Systems
– Supply Chain Management and Strategic Sourcing
Or in processes that span across different areas of the business like:
– Procure to Pay process (P2P)
What are the benefits?
Process mining is designed to assist businesses with any workflow-oriented process that is captured in your system of record and identify opportunities for improvement. The high-level benefits are things such as:
– True insight into opportunities to streamline
– Improved production with current resources
– Data-driven decision making
– Root cause analysis into what is driving inefficiencies
– Identify bottlenecks both internally (approval workflow) and externally that are impacting your operations
Compliance and Audit have also been a relatively new however rapidly growing use case for process mining. Because process mining tools have an inherent knowledge of the steps required to perform a task, and more importantly the order in which these tasks should occur, it is an extremely valuable resource for performing system audits as well as monitoring compliance.
In addition to the above standard benefits across all processes, some of the more specific benefits include:
– Increase days of payment outstanding in your accounts payable system
– Identify ways to reduce days of sales outstanding
– Improve Touchless Invoices
– Reduce Purchase Order Cycle Times for goods and services
– Reduce Manufacturing Rework
– Increase on-time deliveries
– Eliminate maverick buying in procurement teams
–         Reduce Order Cycle Times
Where is Process Mining going?
Process mining is quickly replacing standard business intelligence tools as the solution of choice to provide true insight into how a company is performing and where the opportunities are to improve operations.
As process mining technology continues to gain traction the use cases are spreading from the list above into other areas like Credit Loan Applications, Health Care Patient Care Times, and so many more.
Click here to get a free copy of the Process Mining Outlook 2022
James Henderson, mindzie