Process Mining
Working on process improvement projects?
Let go of the old manual way and take a data driven approach to help your business increase process efficiency.
Book Your Demo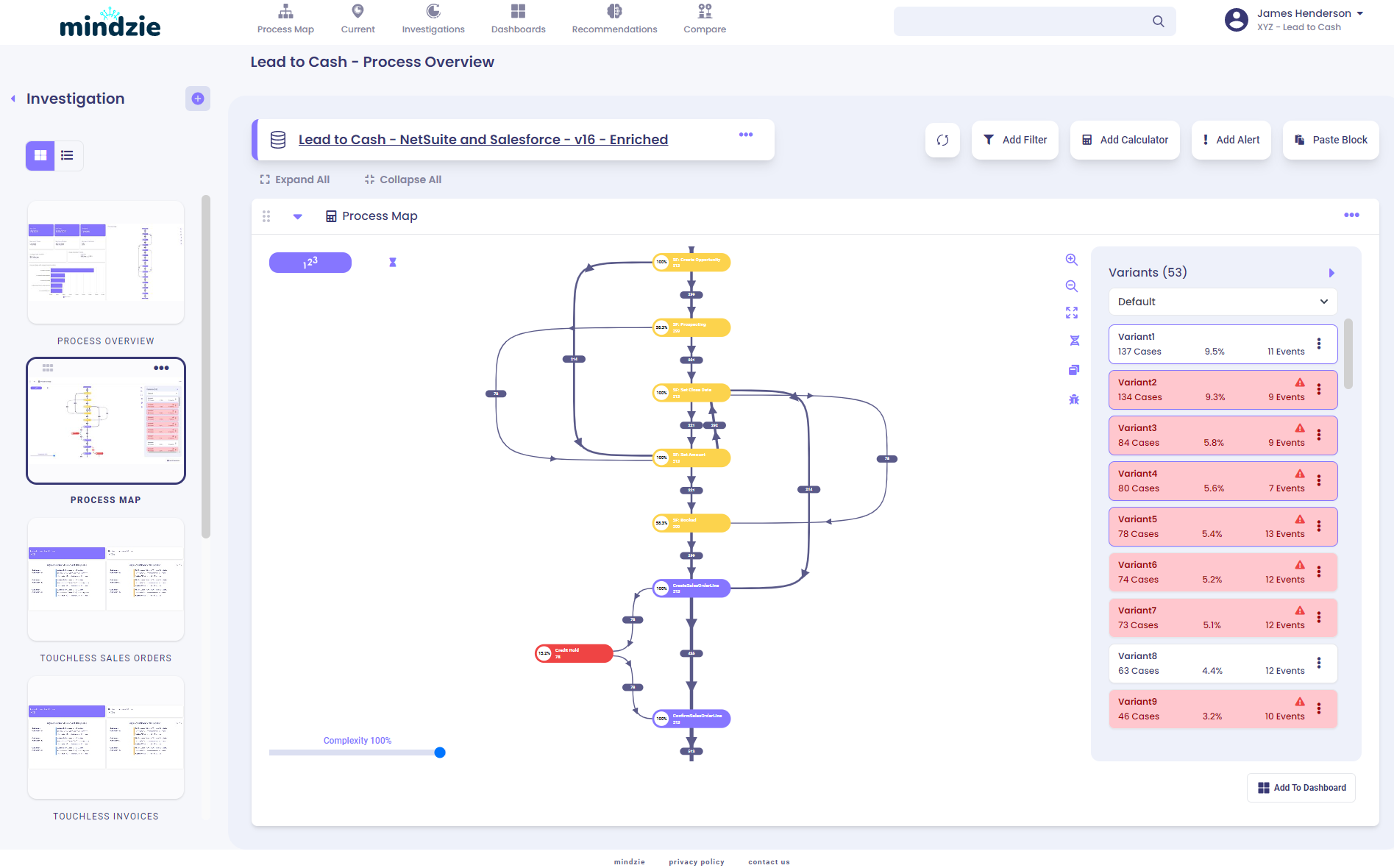 Easily map, analyze, and optimize existing business processes across your organization with the data you already collect. Improve efficiency, rapid ROI, and more.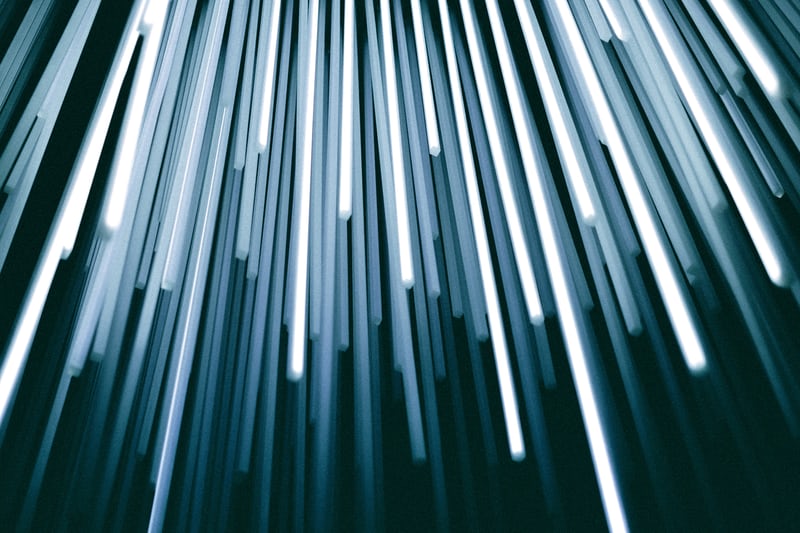 Designed for business
Easy to navtigate UI allows you to identify inefficiencies quickly.
Get to the bottom of issues and find the root cause in minutes so you can focus on making improvements.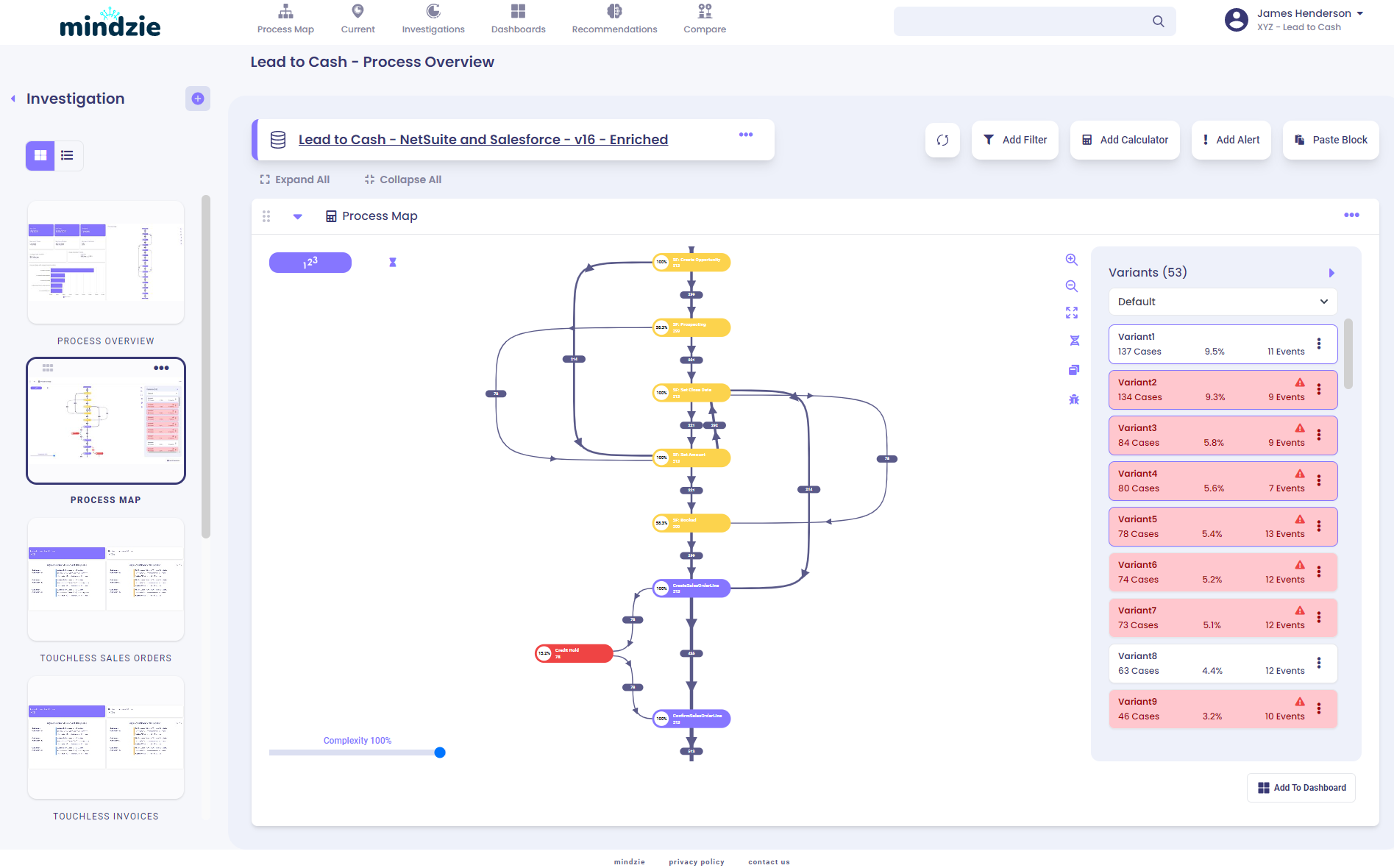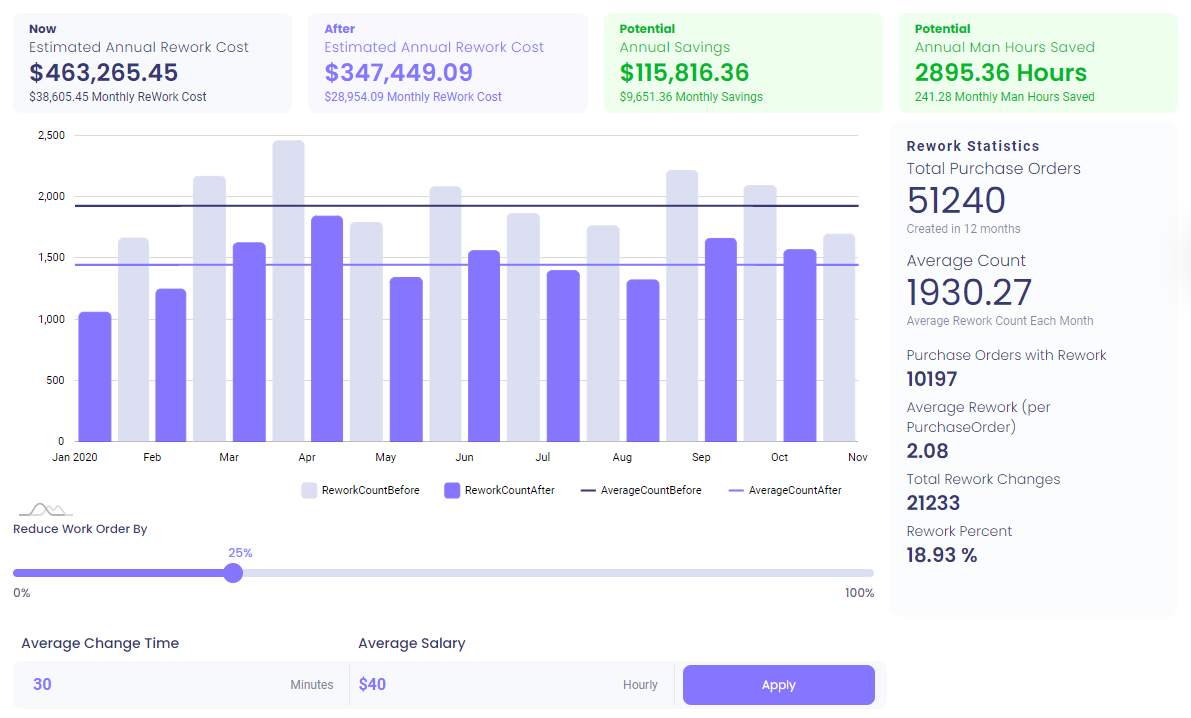 Learn from others
Run Working Capital Impact Scenarios
Not sure what the ROI on the project will be? Run a working capital what-if to help guide you.
Learn from others
Templates and pre-built analysis.
Our library of pre-built analysis help you investigate challenges and opportunities you didn't know were there.