AI-Driven Process Mining and Automation
Map, Analyze, and Optimize
Your
Order to Cash
Procure to Pay
Sales
Manufacturing
Service Ticket
Finance
Master Data Management
Production Planning
Meter to Cash
Business
Process
Our AI-Driven Process Mining Platform with Automated Actions, no-code analysis creation, and out of the box connectors… takes you rapidly from interest to insight.
Book a Demo
Gain process insights the way you would ask a business question,
"Show me the bottlenecks in my manufacturing…"
Stop digging through process data and start taking action. No more custom coding, trying to figure out advanced tools, or manual analysis. Ask questions and get results, all while keeping your data private.
AI Analysis in Natural Language.
Get the answers you need quickly by asking natural language questions. Our AI will then show you the results, so you can take action.
Your Data Stays Protected
We train our AI on how to analyze processes NOT YOUR DATA. So you get all of the benefits of AI-Driven insights while your data stays safe and secure.
Large Language Models
We train our AI using large language models, so it understands your questions and how to respond.
Process analysis made easy
You ask the system questions like describing what you are looking for to a business colleague and the system does the rest.
Automated Actions
Then use our automated action engine to drive real change with unprecedented speed and efficiency.
Ready to get started today?
Try out our free desktop edition and see how mindzie is changing the industry.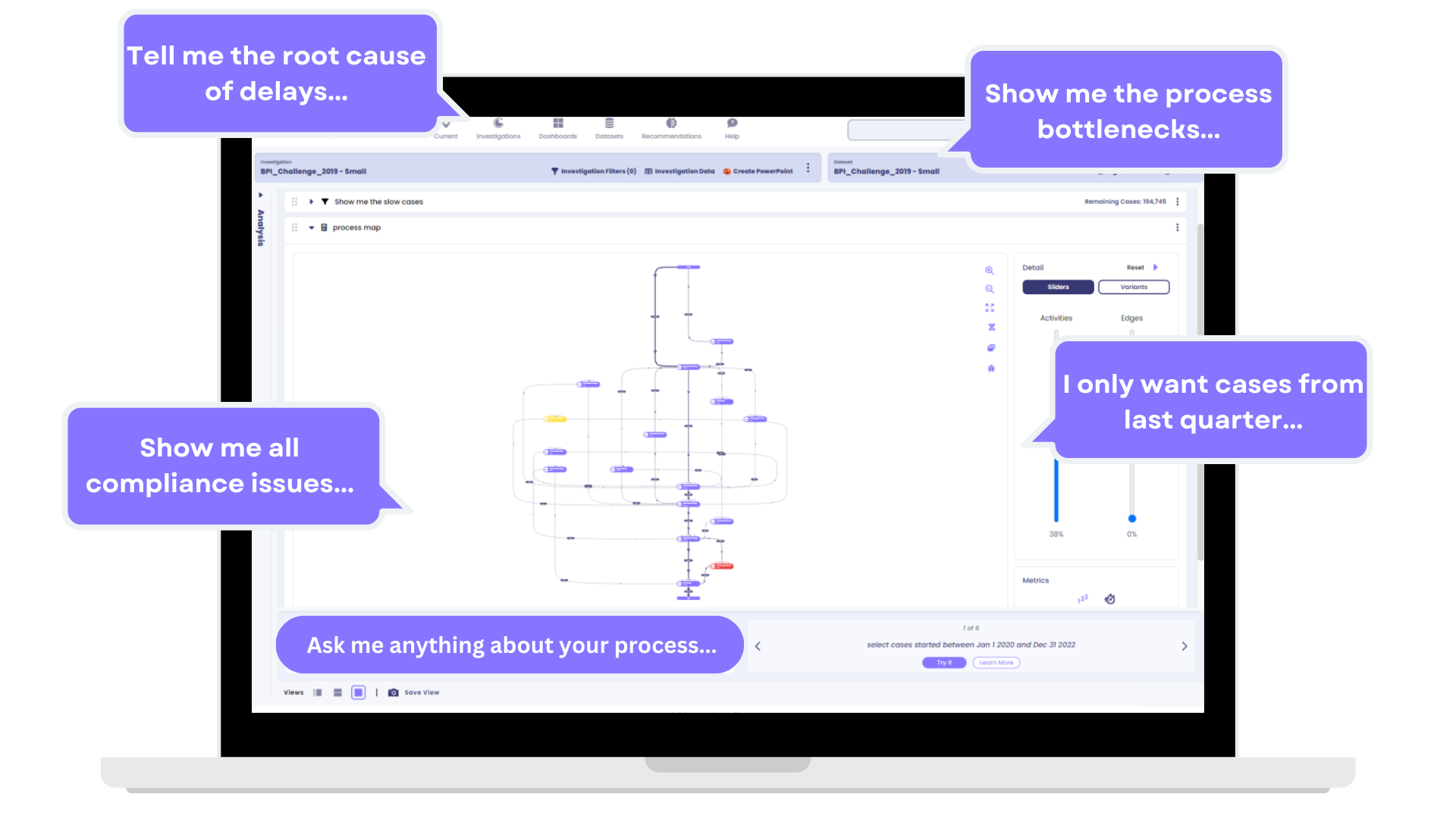 Map, Analyze, Optimize
Unlock the hidden savings in your process by removing the bottlenecks and inefficiencies that are costing your business time and money.
Improve Process Performance
Monitor Compliance Issues
Identify Automation Opportunities
Automated Action Engine
The engine enables users to define personalized automation rules tailored to their organization's specific needs. Whether it's automating routine tasks, triggering notifications, or initiating process adjustments, the Automated Actions Engine offers unparalleled flexibility and adaptability.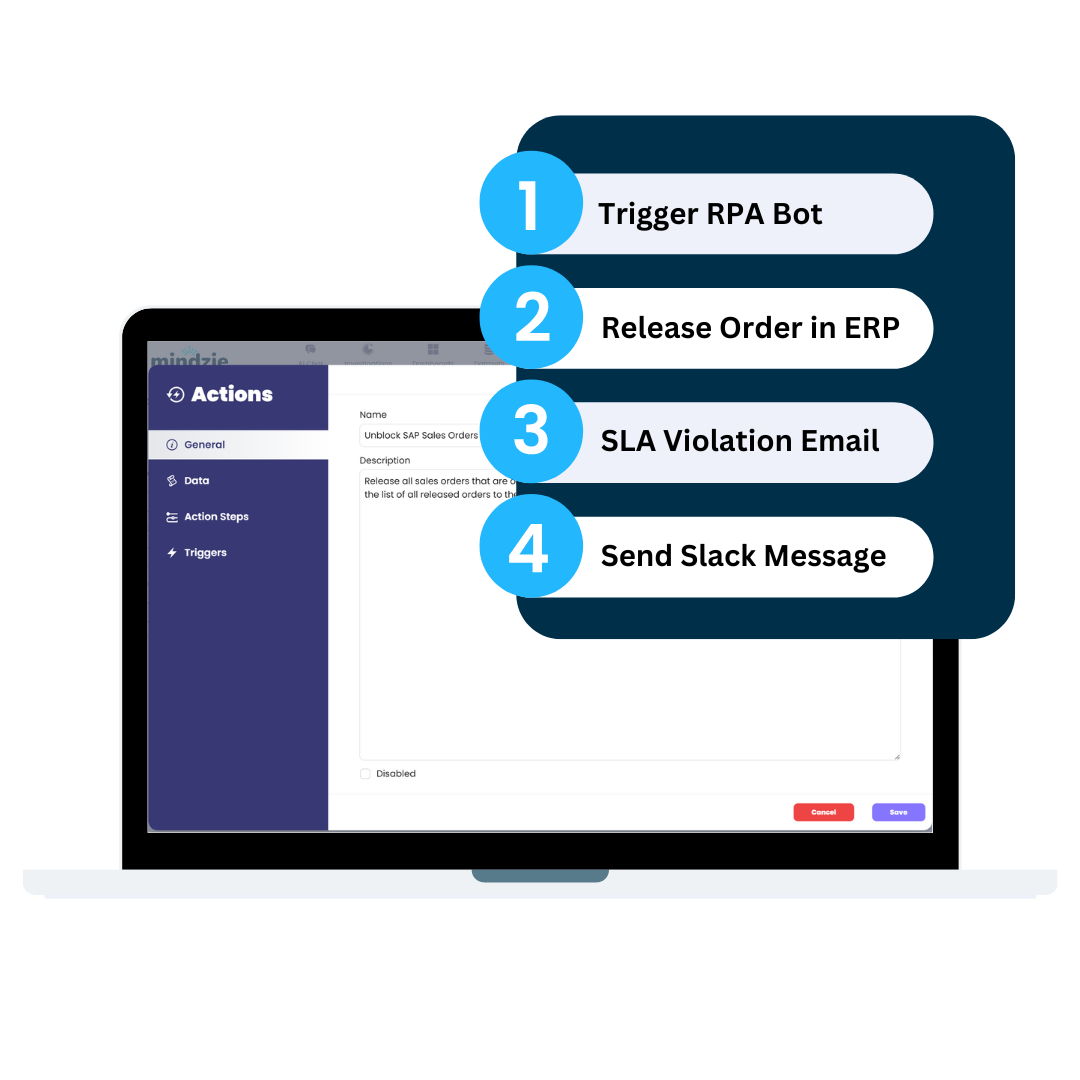 See what our customers say…
I was skeptical at first on the level of benefit we would receive from the tool, but once we started using it, we were hooked.
Mind-blowing application. Helped us to get accurate insight and helped our team to perform exceptionally.
Genius is making complex ideas simple, and mindzie has done it! The mindzie studio was easy to setup and use.
Integrations
Just a couple of our partners.
The mindzie studio connects to a wide variety of ERP, CRM, and IT systems.
Secure Connections
Fully encrypted to ensure your data is safe.
Seamless Integration
You're up and running in no time.