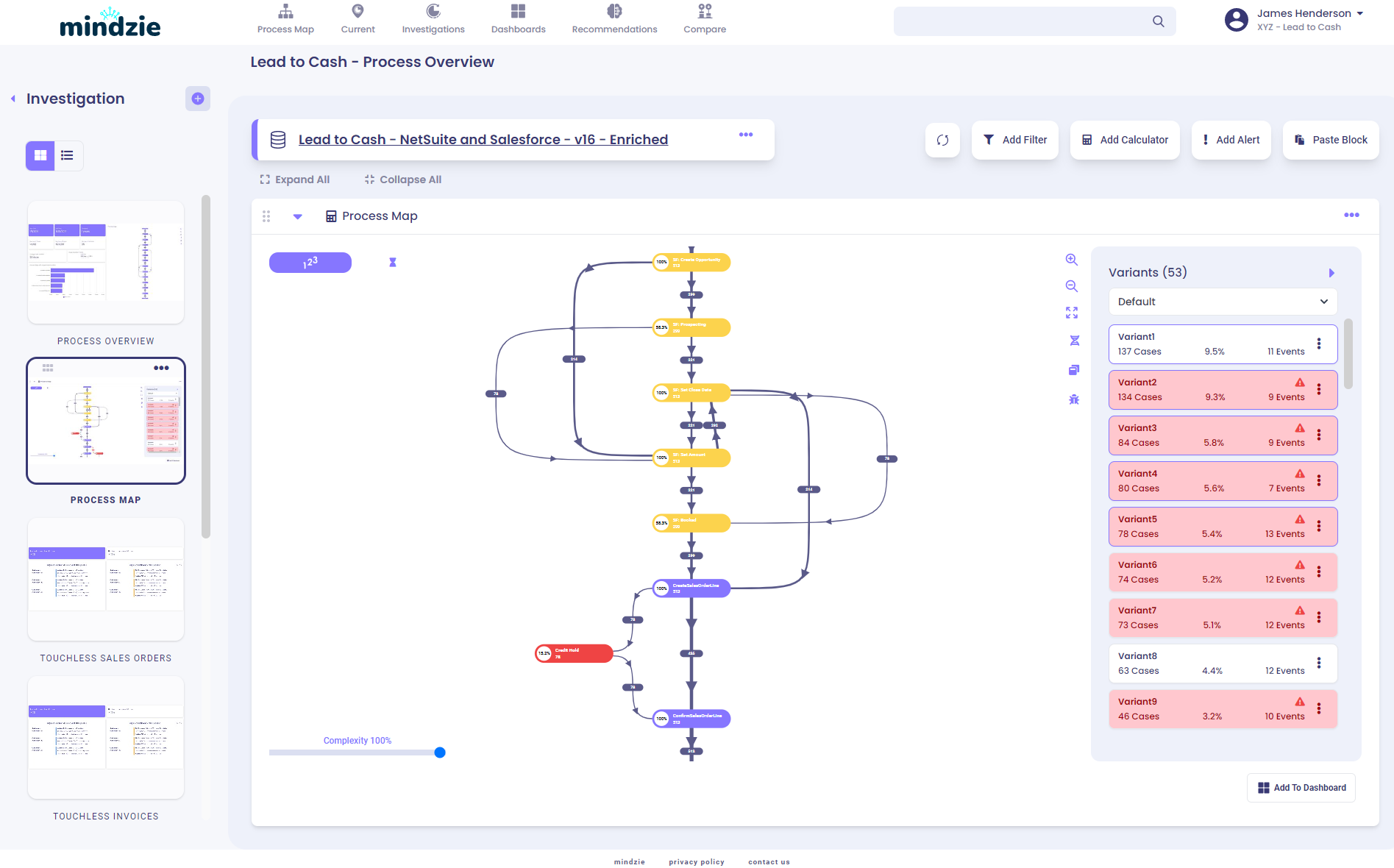 Remove bottlenecks and increase efficiency in your Order to Cash process.
Identify the opportunites to improve your O2C process by identifying process bottlenecks through data driven insights.
Visualize Your Process Flow
See where the issues are that are costing your business time and money.
Let the mindzie studio help you visualize your order to cash process, then leverage our AI driven recommendations to find the challenges.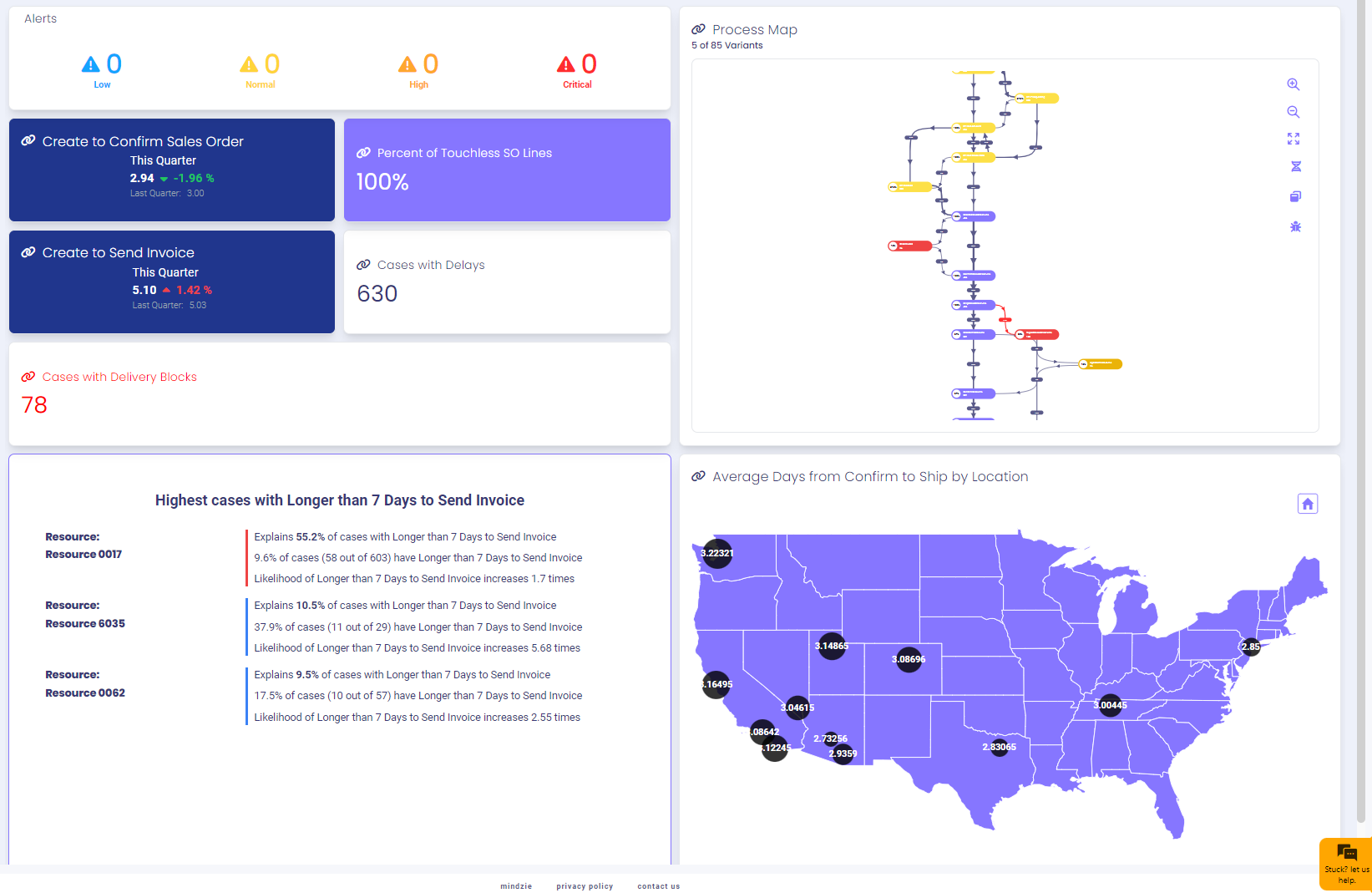 Unlock the potential
The mindzie studio enables you to truely understand how your business is actually running and where the opportunities are to create effeciency.
Visually map your workflow
Remove bottleneck and create efficiency
Streamline operations savings time and money
Monitor your operational health
mindzie's operational packages allow you to start monitoring and improving your operation out of the box. Spend more time improving your business and less trying to figure out where to start.
Set and Monitor Internal SLA's
Automated email alerts on workflow issues
Detect and resolve compliance issues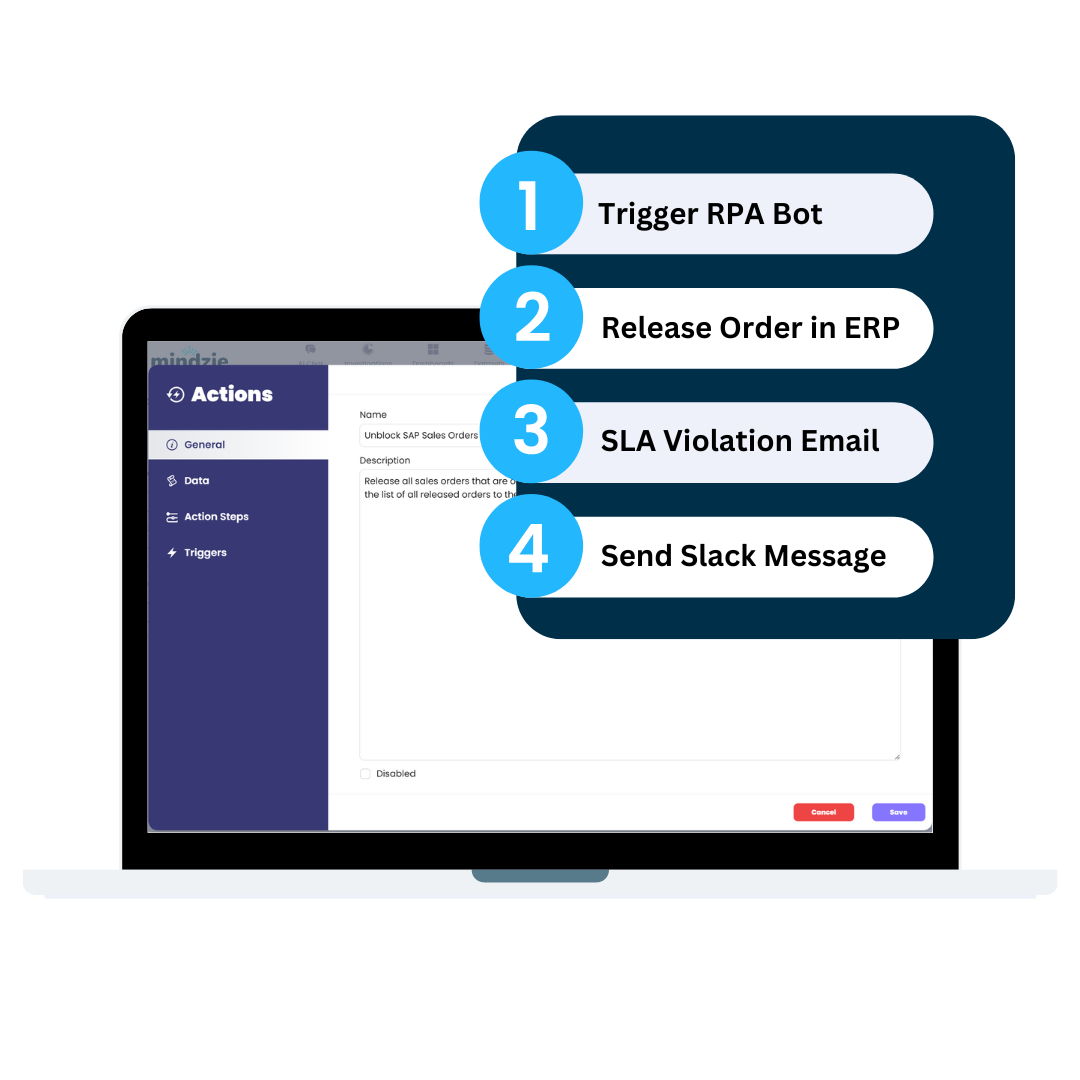 Take Action
Leverage the process mining insight to take action and turn from re-active to pro-active.