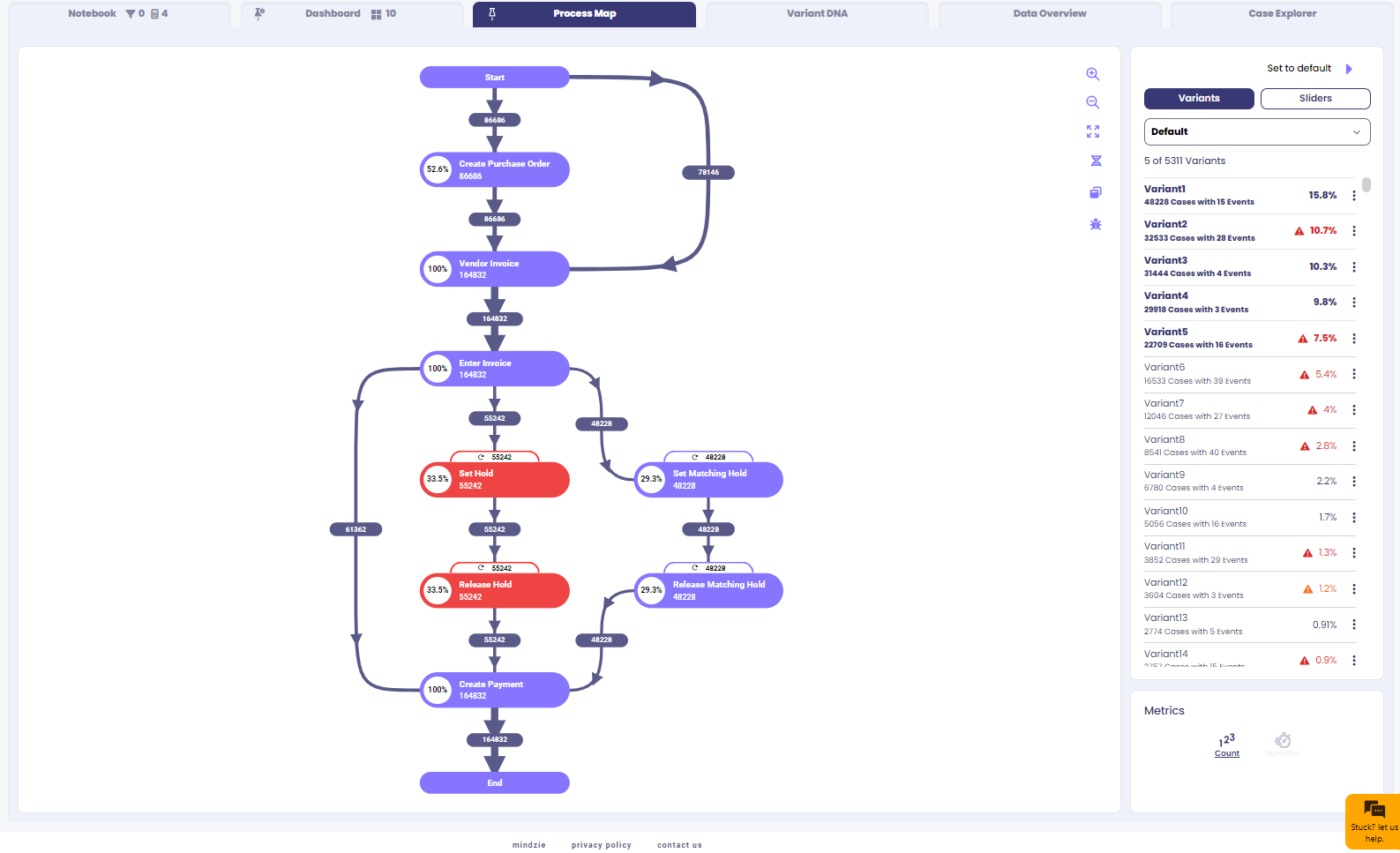 Optimize your accounts payable process to improve working capital
Gain visibility and control over your financial processes and streamline your accounts payable.
Visualize Your Process Flow
Deep dive into your existing AP processes and improve your bottom line.
Let the mindzie studio help you understand the data you already collect in your accounts payable, detect inefficiencies quickly.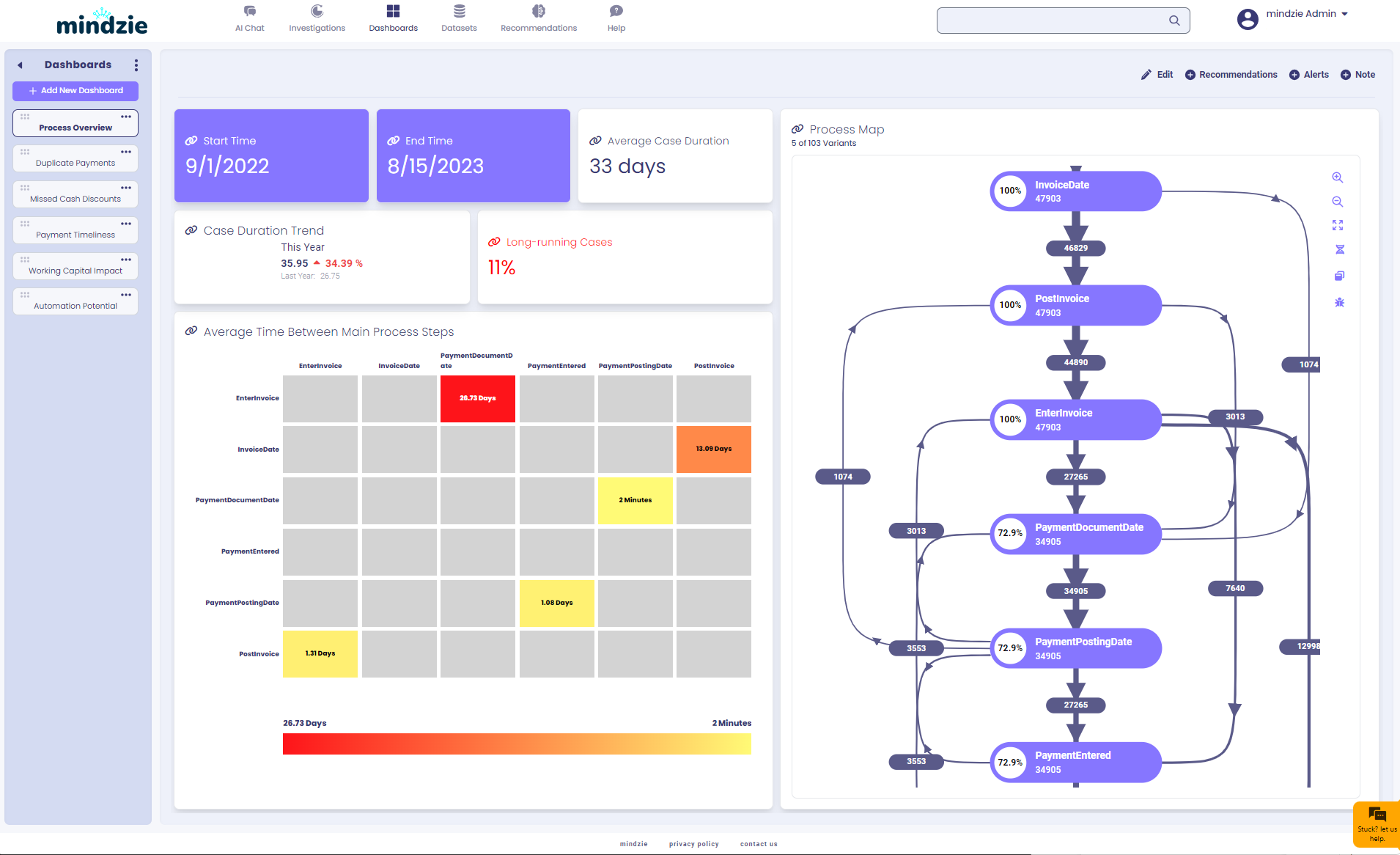 Unlock Compacity in your Accounts Payable
The mindzie studio enables you to truely understand how your business is actually running and where the opportunities are to create effeciency.
Visually map your workflow
Remove bottleneck and create efficiency
Streamline operations savings time and money
Eliminate Duplicate Payments
Detect both exact and suspected duplicate payments and then leverage automated actions to set payment blocks, notify managers, and more.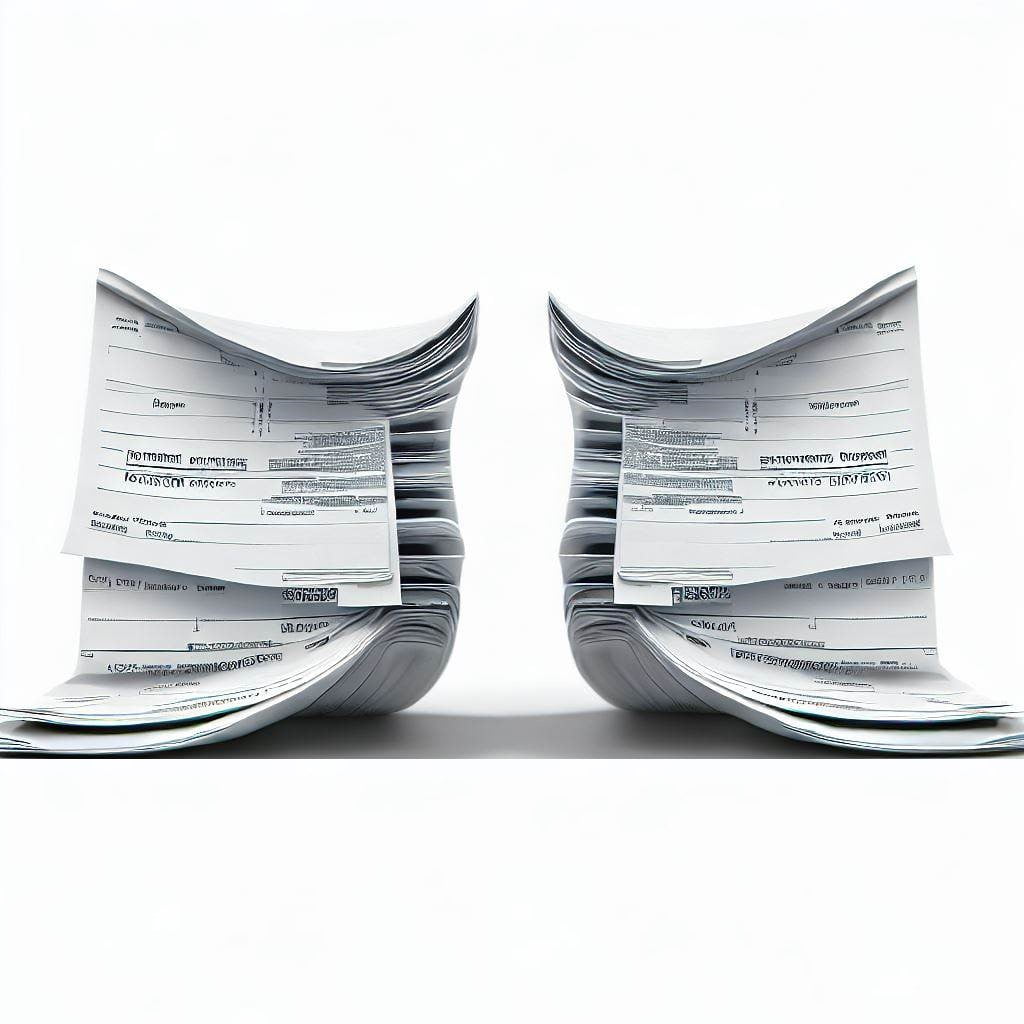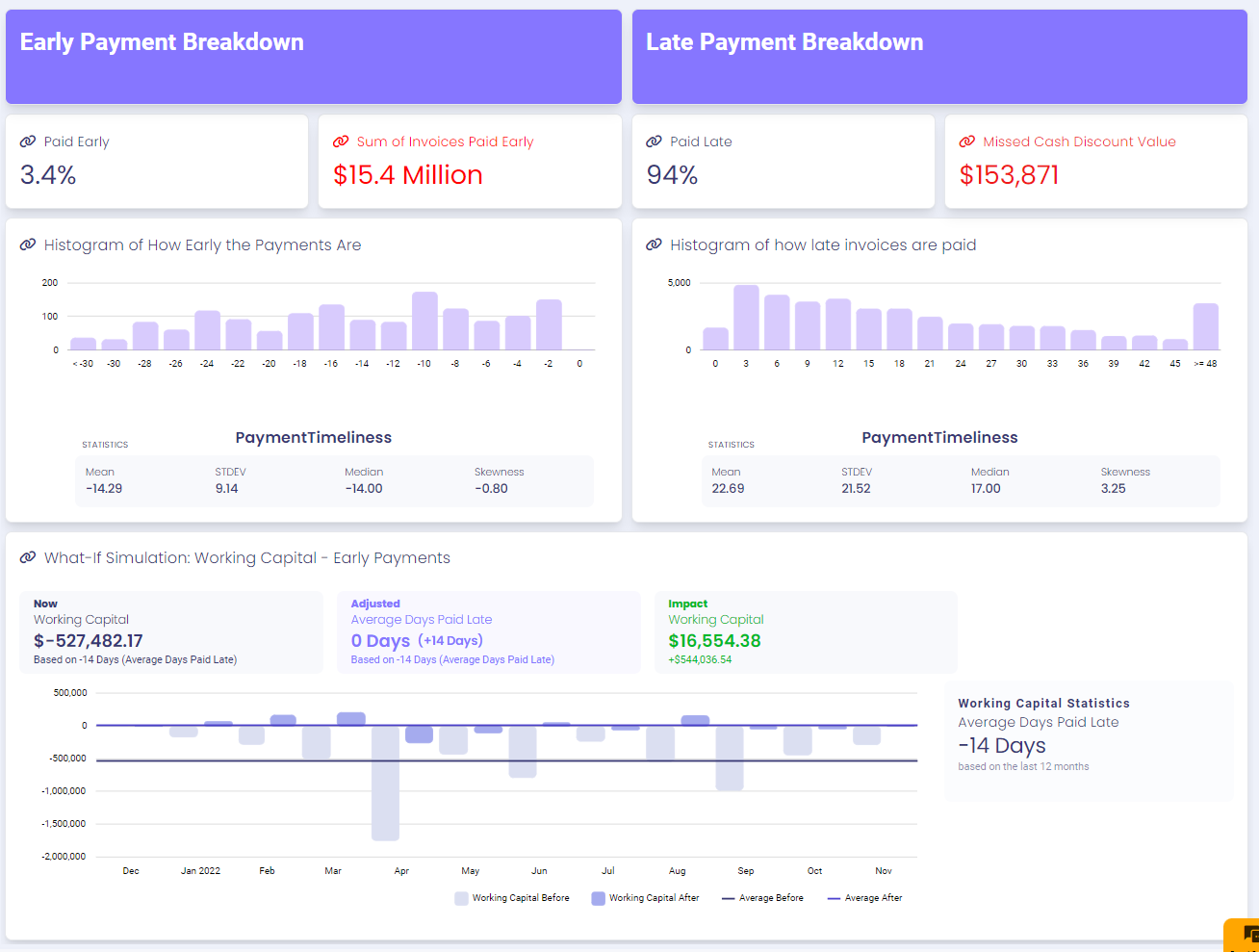 Monitor Payment Timeliness
Track and get notifications on early payments that are impacting your working capital or late payments that are jeopardizing your supplier relationships.
Monitor your operational health
mindzie's operational packages allow you to start monitoring and improving your operation out of the box. Spend more time improving your business and less trying to figure out where to start.
Set and Monitor Internal SLA's
Automated email alerts on workflow issues
Detect and resolve compliance issues