 With Mindzie, you can do a deep dive into how things really work to find the root cause of wasted person hours, identify bottlenecks with vendors, and more.
The Mindzie studio allows you to visualize your procurement process and understand where the challenges are
Whether you are vice president, director, or a procurement specialist, your key focus is to ensure you have the right products at the right time to support your businesses operation. Understanding your process and workflow is an essential component to removing bottlenecks in your supply chain.
Reduce Order Cycle Time
Find the issues that are limiting your straight through purchase orders costing you time.
Maverick Buying
Breakdown your maverick buying to identify the cuases and patterns.
Unused Potential Discounts
Identify the root cause of missed cash discounts so you can capture them movign forward.
Early/Late Deliveries
Identify Purchase Orders with early/late deliveries with the respective vendor details
Process Bottlenecks
Identify bottlenecks with vendors and remove them. Automate tasks like 3-way matching to increase efficiency.
ReWork/Corrections
Find the root cause and cut down on repeated manual overrides.
After connecting the Mindzie studio,
our client was able to quickly identify the bottlenecks and opportunities
within their procurement process.
Within weeks, they were able to take the recommended steps to improve their process and see positive results.
person-hours a year that could be repurposed.
efficiency gain in the first 3 months of operation.
Understand the complete workflow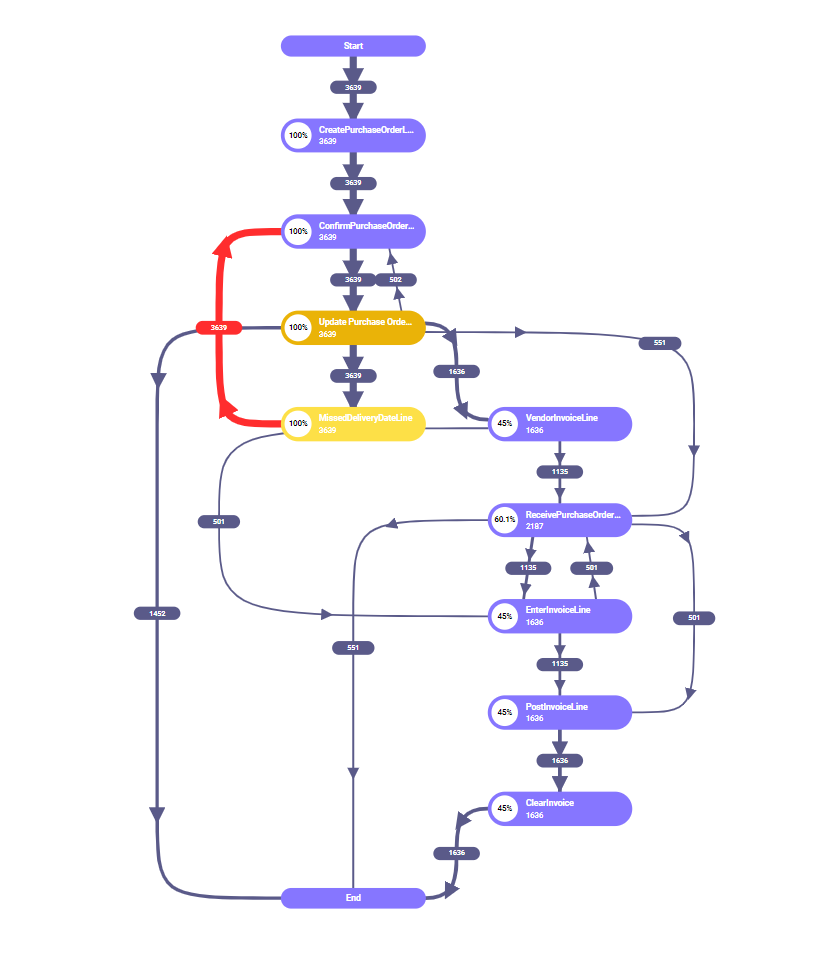 Map your Processes
Visualize your business processes through our automated process mapping.
Analyze the Challenges
Get to the bottom of issues and identify root cuases.
Increase Efficiency
Streamline your operations, saving time and money.