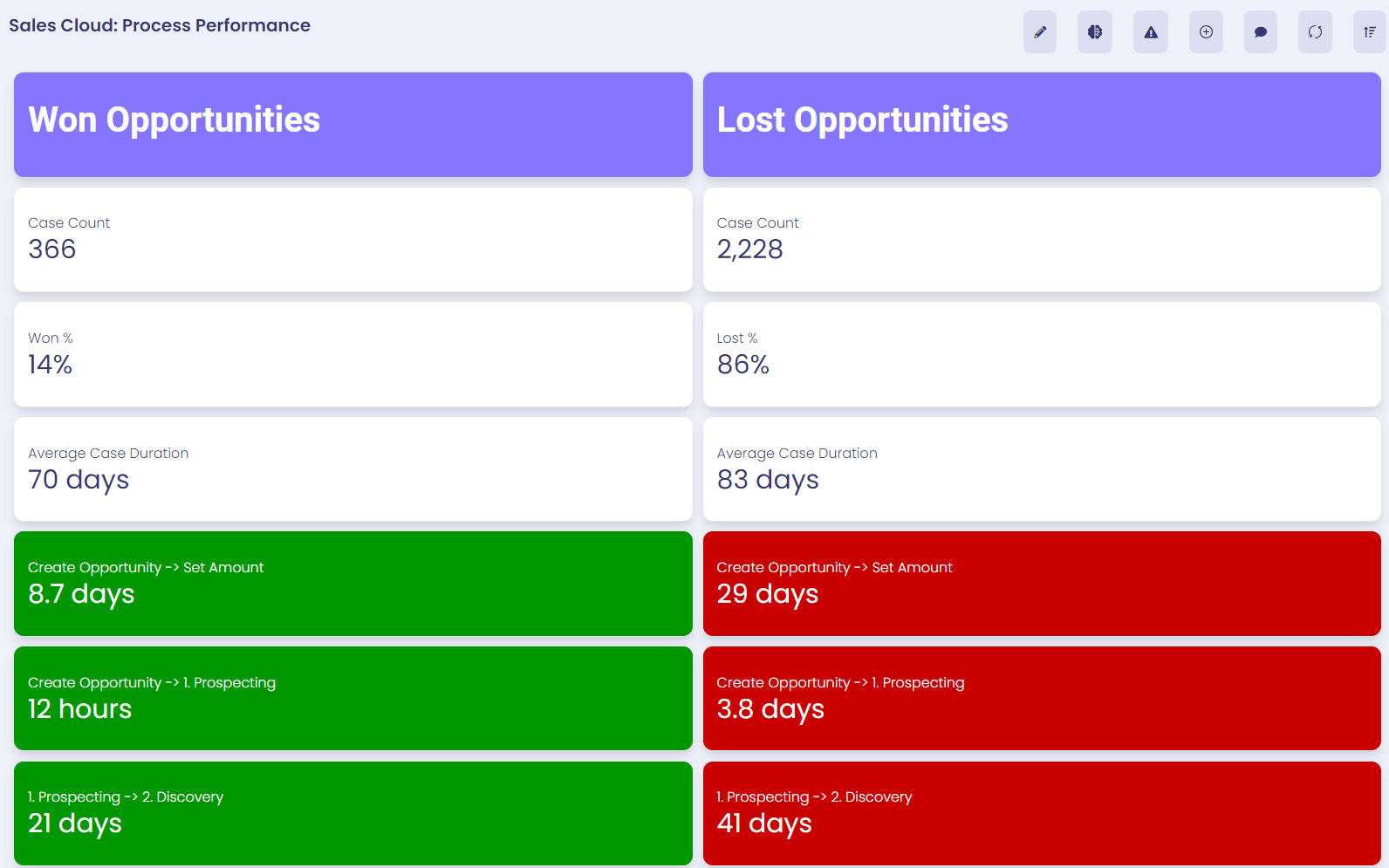 Sales Opportunity Process Mining
Learn the process insights that drive winning opportunities!
Let the mindzie studio provide you the sales process insights that are driving wins and what is driving loses for your sales team.
Visualize Your Process Flow
See why your reps are losing deals and why they win...
Let the mindzie studio help you visualize your sales process to understand what steps lead to a successful deal and when they should happen.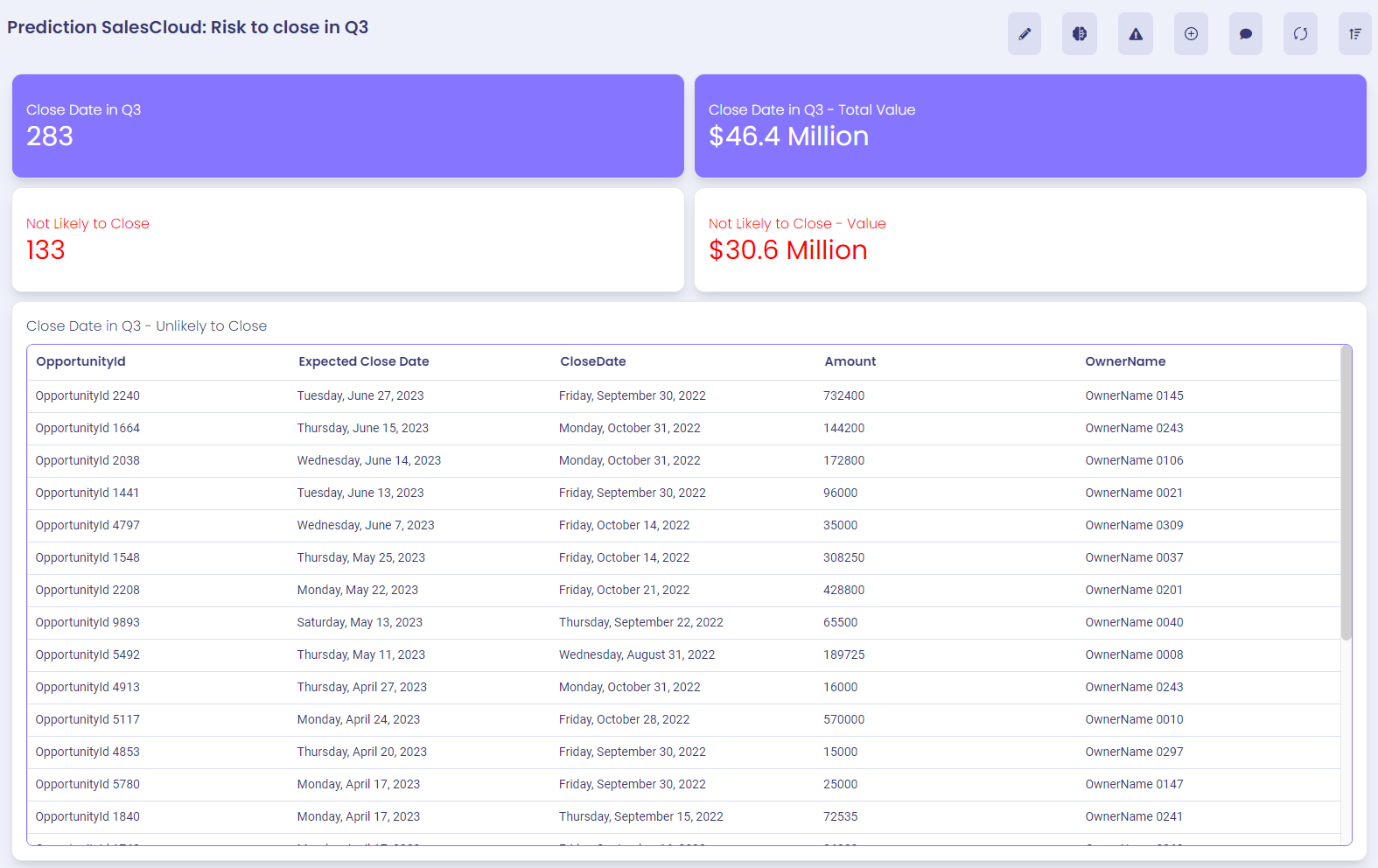 Predictive Analytics
Our predictive analytics will give your sales leaders guidance on what deals are not liekly to close in the quarter so they can take action.
Compare Estimate to Prediction
Get Alerts on what's at Risk
Analyze the steps that are driving wins
Understand your sales process with better detail and get insights into what steps and timelines are driving wins versus loses.
Process Steps That Lead to Wins
Time Between Steps that Cause Loses