Leveraging technology to improve operations
Accounting is a crucial part to every business. Ensuring the process for both AR and AP are completed smoothly but also in a compliant manner, is vital.

Impactful technology that can assist with optimizing the accounting process and particularly improving areas like working capital, cash discounts, days-sales-outstanding (DSO), vendor terms, bottlenecks, and days-payment-outstanding (DPO) has a significant return on investment while also giving your business the ability to scale without adding headcount.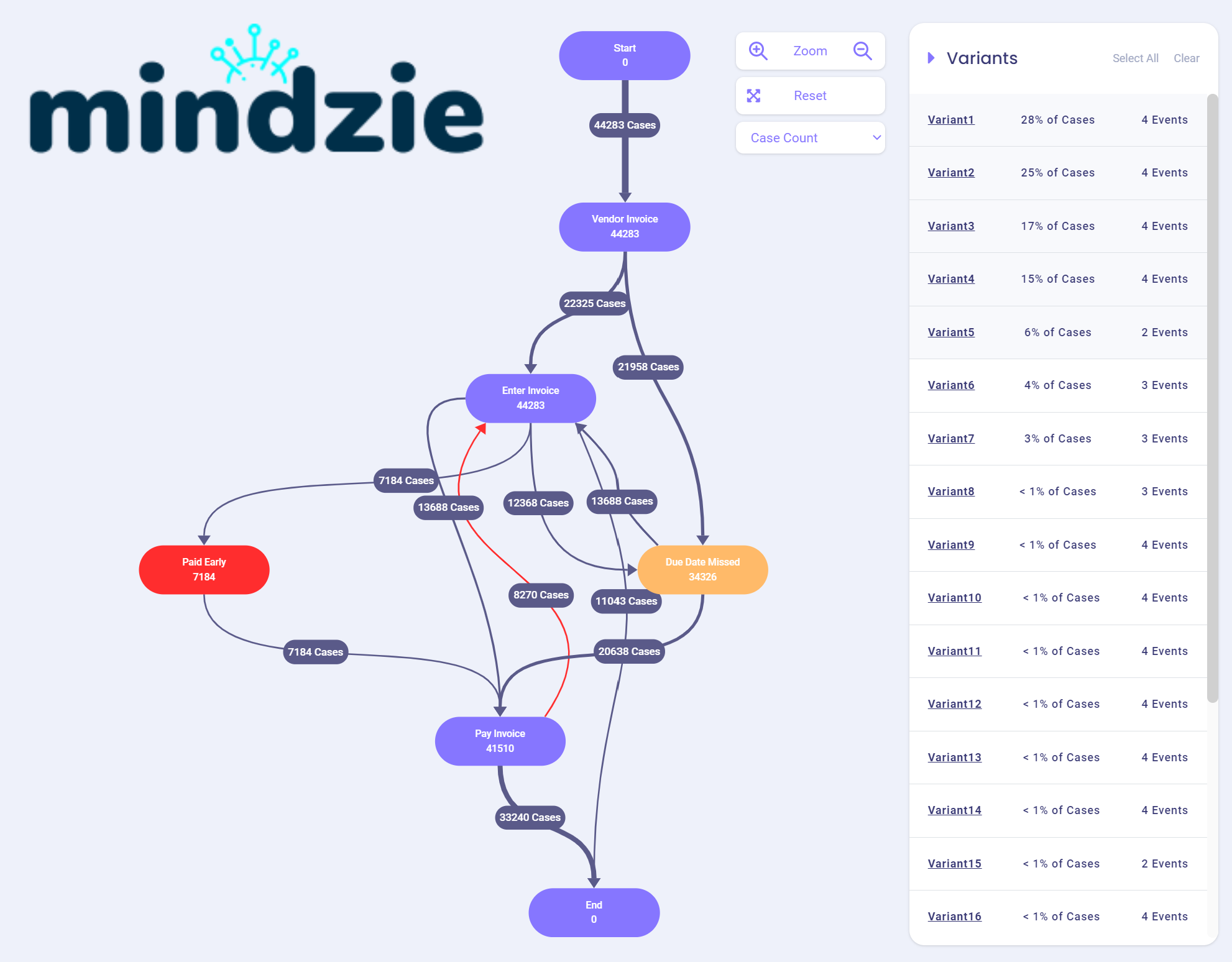 Let's understand each area:
The main focus is to pay open invoices on time, while not paying for things too early or that should not be paid for (duplicate invoices, nonvalid invoices, undelivered items, etc.). Documents and activities in this area are invoices, bank statements, and purchase orders. Process Mining can help drastically reduce manual work, surface missed cash discounts, maximize compliance, and uncover bottlenecks at each stage of the process.
It's the balance of money due to a firm for goods or services delivered or used but not yet paid for by customers. Invoices are the main documents for AR with order flow kept in mind. DSO is an area that process mining tools can help improve to maximize your opportunity to invest in other areas of your business.
Working capital
Is top of mind for every executive team, especially the CFO. It's used to meet near-term obligations and operations. Without an appropriate amount of working capital, a company can't continue to pay employees, suppliers, or satisfy other obligations like taxes. Process mining software understands wholistically what is occurring within the business and will help bring to light things like vendor terms and cash discounts that are low-hanging fruit to increase working capital.
The ability to follow regulations, standards, internal bylaws, codes of conduct, and rules. Part of an audit is reviewing the effectiveness of an organization's internal controls. Remote work has increased, partially due to Covid, which can cause less visibility into an employee's day to day and increases the chances of internal controls being broken. Mindzie's platform understands the logistical order of events of your data so we provide alerts as compliance risks and issues arise within your business, tracing it back to the root cause.
Ensuring your business processes are optimized in each area allows your team to be agile to handle both internal and external changes while maximizing your ability to grow.
Curious to see what process mining can do for your accounting team? Learn more by booking a brief demo here or emailing – info@mindzie.com.
Justin Morgan, mindzie