Managing Supply Chain Disruption
Supply chain management is a difficult task in the best of times, however, in today's environment, it seems almost insurmountable. All industries are currently plagued with supply chain/procurement challenges, and most of them face the challenge of putting out fires while still continuing to grow the business, or in some cases just keep the business operational. From semi-conductors to lumber, there is not a single area untouched by the operational hurdles caused by COVID-19 issues and lack of supply.

It is clear that procurement and supply chain professionals are exhausting every resource available. From trying to source from multiple vendors to experimenting with unique shipping/distribution strategies, all the way to utilizing the grey market. With every company exploring these same strategies, there is a natural limit on their effectiveness.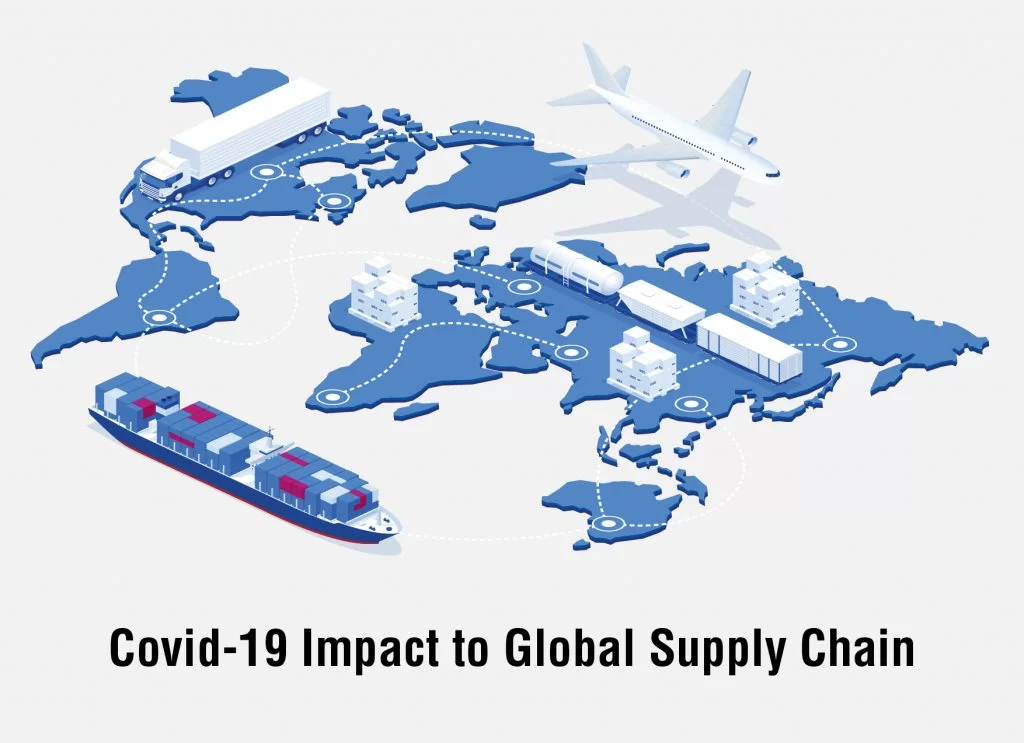 As company's look to minimize the disruption to their operations the focus has turned more internal. When you consider the limited options available to impact the external portion of the supply chain this new internal focus strategy makes perfect sense, control and improve what you can. If there is no potential for you to impact the availability of parts or the ability to reduce lead times on receiving them, then looking at your own internal process and seeing where the opportunities are to improve them becomes essential.

When you think supply chain and procurement most companies break it into two pieces; Vendor Sourcing and Contract management, and the procurement process (also known as procure to pay). In today's supply chain and procurement environment that has been so heavily impacted by COVID-19 and other issues, successful businesses are taking a more granular approach to the procurement process.
These companies are dissecting their process into another layer and splitting the procurement process into a more granular level (Procure to Pay or P2P):
Internal portion: PO Requisition to PO sent to vendor
External Section: Vendor receives PO to when the company receives goods and pays
To maximize your company's success, you need to understand the things you can control and things you can't. With this new level of detail, companies are able to leverage software and specifically Process Mining Tools to review the entire Procure to Pay portion of the process. This allows companies to see a 5%, 10%, and sometimes up to 30% increase in efficiency by optimizing the internal component of the procure-to-pay process and streamlining purchase order requisitions, PO approvals, and PO cycle times.

Consider company XYZ Manufacturing, due to supply chain challenges and limited availability of parts their expected turnaround time from when they approve a purchase order requisition to the time they receive the goods has ballooned from 45 days to over 100 days. In this scenario, every day that can be shaved off this process has a significant impact on their production planning and ability to turn these components into products to sell to generate revenue.
If they only have the same options available to improve their ability to procure parts as their competitors then it doesn't leave much room in the external part of the process, vendor receiving the purchase order to them receiving the goods. However, if they analyze the internal portion of their process they may discover that the PO requisition step is taking 9 days, the approval process another 4 days, and then the sending to the vendor another 5 days. Each step individually doesn't seem that significant but when you total them up and identify this is impacting your total procurement time by 18 days you can see that streamlining these actions internally could reduce your time to receiving the necessary goods by over 10%.
This is just one example of how businesses are leveraging a new class of technology known as Hyper-Automation solutions, and specifically, process mining software to uncover insights never previously available. These tools are helping businesses learn how much hidden potential there is in their own processes to drive improvement. They are not only being applied to Procurement and Supply Chain but also areas like Manufacturing, Accounts Payable, Accounts Receivable, the order-to-cash (O2C) process, customer support tickets, and so much more.
These tools connect directly to existing ERP and CRM systems like Microsoft Dynamics 365, SAP, Oracle, NetSuite, JD Edwards, and others. They transform your data in a way that is not currently available with traditional BI tools and provide the insights and guidance on how to remove process bottlenecks and find areas in the business to save time and money.
In unprecedented times, you need to use every tool in your toolbelt to make sure that your business continues to be successful.
If you are curious to learn how mindzie is helping companies of all shapes and sizes with these challenges, please reach out and we'll be happy to explain more. https://mindzie.com/book-demo/
Axel Seppala, Director of Business Development