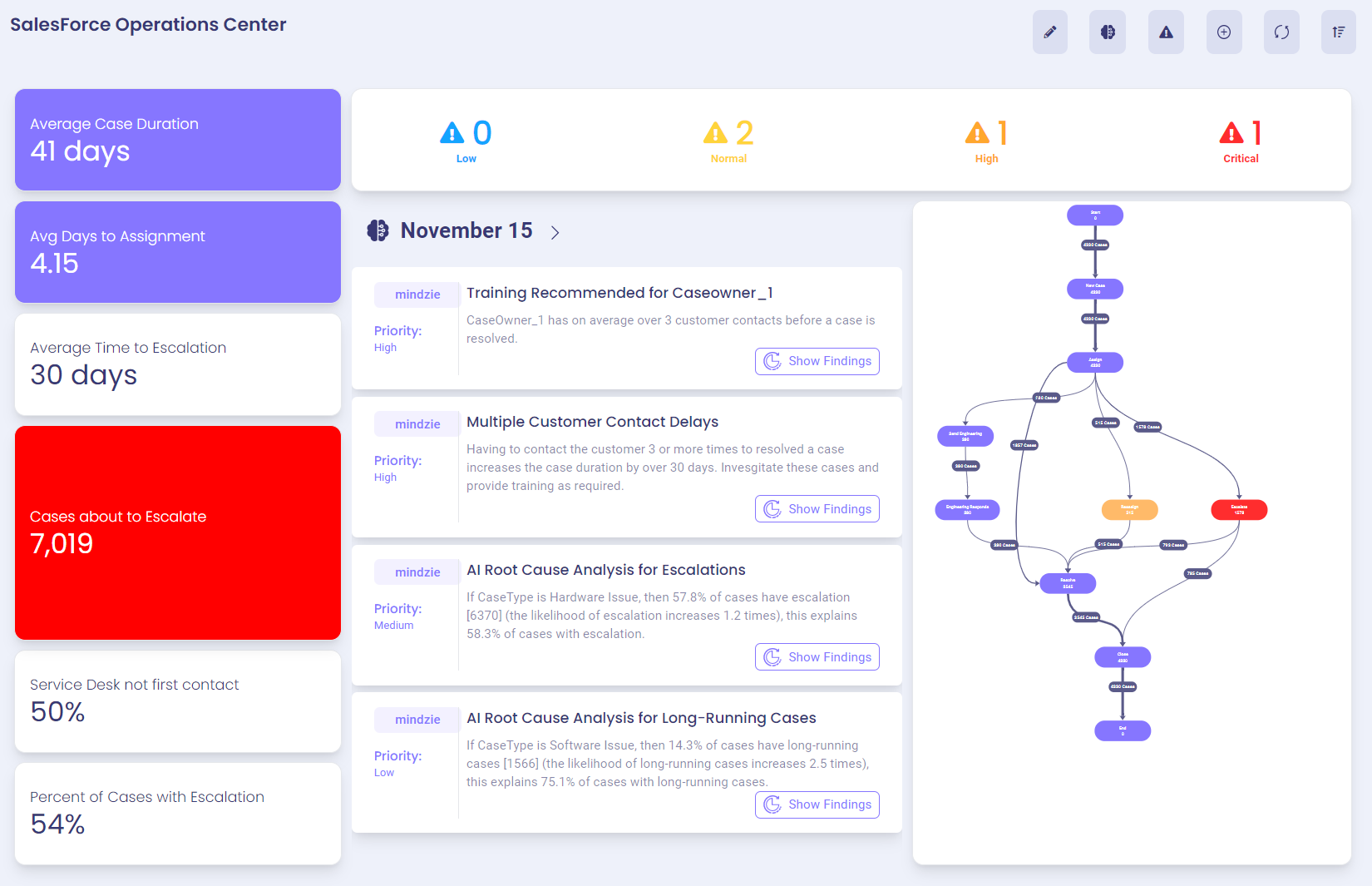 Improve customer satisfaction and reduce escalation through process improvement.
Streamline your support ticket process to improve efficiency, increase customer satisfaction, reduce escalations, and so much more.
Visualize Your Process Flow
See why your reps are losing deals and why they win...
Let the mindize studio help you visuallize your sales process to understand what steps lead to a successul deal and when they should happen.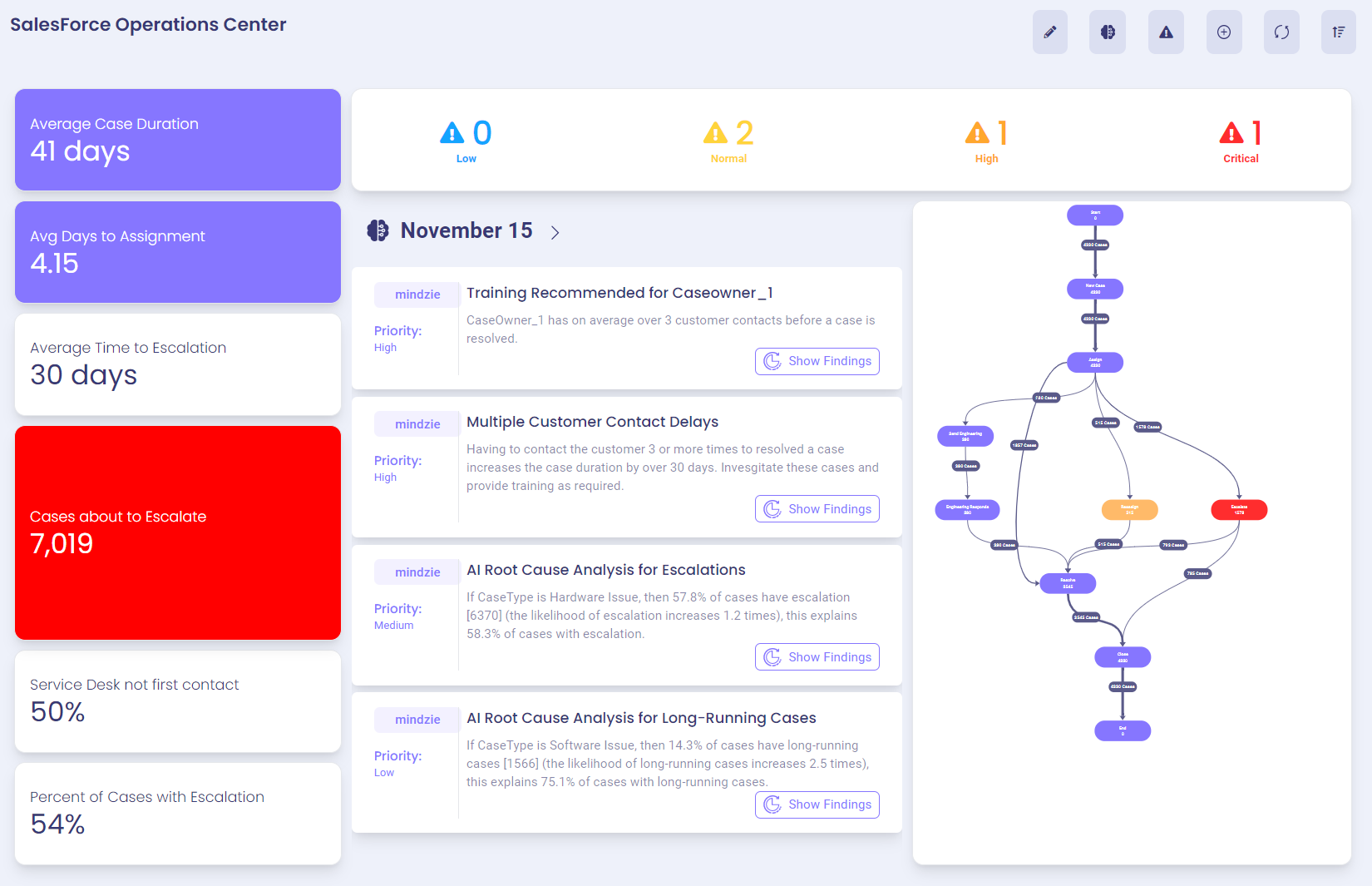 Improve Resolution Time
Improving your ticket management process can improve efficiency increase tickets handled per operator and elimnate unneccessary escalations.
Increase Tickets per Operator
Increase Customer Satisfaction
Analyze when and why customers become dissatified, understand what drives multiple customer inquiries.
Reduce Repeated Inquiries
Improve Ticket Response Times